Having Problems With Following Your Money Management Plan?
The Tick Management Trading Tool!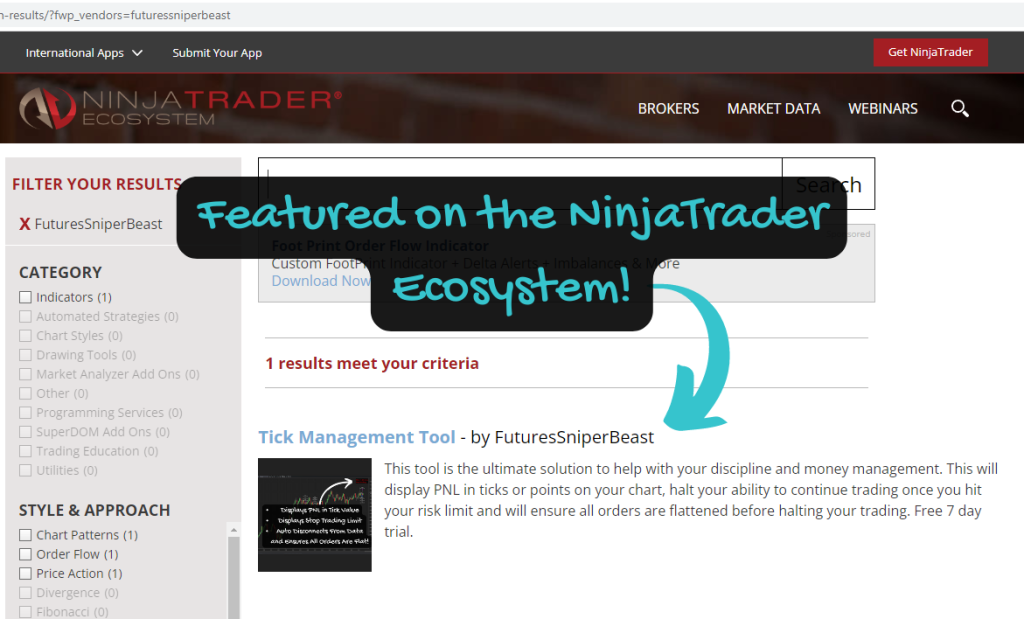 This powerful tool is designed to help traders of all experience levels manage their risk and stay in control of their trades. With our indicator, you'll be able to see your PNL in real-time, in the form of tick value. This means you'll always know exactly how much money you're making or losing, so you can make informed decisions about your trades.
Our indicator also includes advanced risk management features that allow you to set specific risk limits. Once you have reached your risk limits, the indicator will automatically halt your trading, so you don't have to worry about losing more money than you're comfortable with.
In addition to these powerful features, our indicator also includes a variety of customizable settings, so you can tailor it to your specific needs. You can adjust the risk limits, the PNL display, and more, so you can get the most out of your trading.
With the Risk Management Trading Indicator, you'll be able to stay in control of your trades and manage your risk like a professional. Whether you're a seasoned trader or just starting out, this powerful tool is the perfect addition to your trading arsenal.
So why wait? Try our Risk Management Trading Indicator today and start trading with confidence!
Watch this short video to see how the Tick Management tool works
Full Deep Dive & Tutorial
One Time Payment For 1 License
One Time Payment For 2 Licenses
One Time Payment For 3 Licenses
Frequently Asked Questions